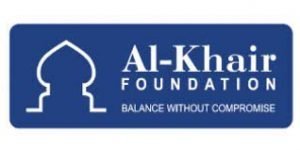 Al-Khair Foundation is a UK-based Islamic international charity that provides emergency relief and developmental support in some of the world's most impoverished areas. Established in 2003 by Imam Qasim Rashid Ahmad, Al-Khair Foundation began as a school and has steadily grown into one of the most successful Muslim charities in the United Kingdom. Today we work in countries across Asia, Africa, Europe and the Middle East, alleviating the suffering of vulnerable people and communities.
Due in large part to the generosity and commitment of our ever-expanding donor base, we have successfully aided over 50 million people across 74 countries no matter their race, creed or political affiliation, providing clean water, food, shelter, education and training while also sponsoring orphans and widows. While we strive to be the first on the ground in times of crisis, we also understand the importance of empowering people to improve and sustain their own livelihoods. We, therefore, have a variety of active projects catering to both the short and long term needs of our beneficiaries.
4 Facts
– delivered aid in over 70 countries
– touched the lives of over 50 million people
– built over 700 mosques worldwide
– educated over 7,000 children annually
Our Values
Respect
Respect runs through the veins of Al-Khair Foundation – respect for our staff, partners, donors and, most importantly, our beneficiaries.
Integrity
As a leading UK Muslim charity, we maintain the trust of our many stakeholders by acting with transparency and morality at all times.
Commitment
We have been wholly dedicated to our cause since 2003, and vow to continue our work until our vision has materialised.
Brilliance
At Al-Khair Foundation we strive for brilliance and challenge ourselves to be the best in everything that we do.
Contact Name: Syed Tahir
Enquiries to: syed.tahir@alkhair.org
Tel: 03000 999786
Mob: 07557 055996