www.birminghamhospice.org.uk/Event/hospice-tandem-skydive-day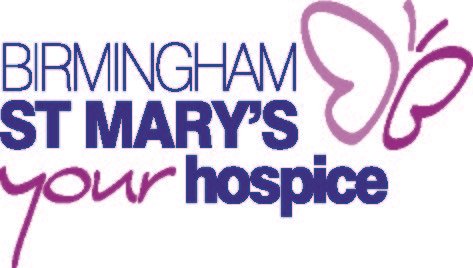 Skydive for Birmingham St Marys Hospice. Birmingham St Mary's Hospice is an independent adult hospice providing free end of life care. They give support for over 1,200 individuals and their families, carers and loved ones across Birmingham and Sandwell. It costs over £8 million per year to run the Hospice services and over half of these running costs come from voluntary incomes.
Birmingham St Mary's Hospice is there for the whole family when a person is told that their illness cannot be cured. Individuals will enjoy the best possible quality of life by receiving care in their home and at the Hospice. Our care goes beyond physical; we also respect and look after their emotional, psychological and spiritual needs. This is the definition of clinical care. For relatives or close friends of a patient, we will help them to care for them and support them through bereavement.
Every pound you raise for Birmingham St Mary's Hospice makes a big difference, for example, £25 will pay for a "Hospice at Home nurse" for one hour.
£50 will pay for specially trained health care assistants, who visit patients in their own home for up to 4 times a one day and will assist with personal care as well as emotional and psychological.
£100 is the cost each year to provide toys and books for our children's room. These are used by our child bereavement counsellor to help the children explain and understand their feelings!
Enquiries to laura.nash@birminghamhospice.org.uk
Telephone: 0121 472 1191
A minimum of £395 to be raised (this includes a £50 non-refundable deposit to secure your place).