Omega is a small but passionate end of life charity based in Shrewsbury. We work collaboratively across the UK, but our activity is skewed towards helping vulnerable people in the West Midlands who find it difficult to access the help they urgently need. We are committed to raising standards in end of life care by supporting caregivers looking after someone with a terminal illness, people who are themselves end of life, and those who have been bereaved. We prioritise those over 75 and still caring or bereaved.
Over the last decade, we found that loneliness and social isolation were all too prevalent for caregivers, the bereaved and the elderly, and were a major cause of the low-level wellbeing that we were seeing. In 2012, we launched our now multi-award-winning telephone befriending service, Chatterbox, Action Against Loneliness Programme as a way to tackle loneliness.
Our other services include our increasingly popular A Letter from Louise safeguarded pen pal service, the Omega Bereavement Programme, a network of support groups, and Delphinium, our new not-for-profit companionship and dedicated support service.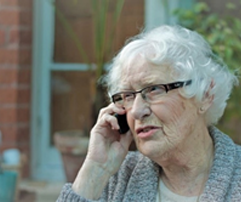 Since our inception, we have helped over 4000 clients and we continue to support well over 400 clients every year. We want to do more.
We rely upon an army of talented unpaid colleagues who are involved in everything we do. Our enthusiastic community fundraising team are always grateful to our corporate supporters and the generous individuals who contribute towards our rising delivery costs. We invite you to help us to reach more socially isolated vulnerable people who struggle to access the support they urgently need.
As a small charity your contribution will make a significant difference and raise awareness of our important work. We thank you in advance and we will certainly thank you again after your exhilarating jump! You will also get an Omega goodie bag and a certificate of appreciation.
Thank you for helping us tackle loneliness one EXHILARATING JUMP at a time.
Contact: community@omega.uk.net 01743 245088
https://www.facebook.com/OmegaConnected
https://twitter.com/OmegaConnected
We ask each Omega skydiver to raise £400 in sponsorship and pay a non-refundable £70 deposit to Tilstock Airfield. Corporate supporters are very welcome.