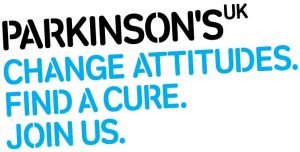 Every hour, someone in the UK is told they have Parkinson's. Because we're here, no one has to face Parkinson's alone.
We bring people with Parkinson's, their carers and families together via our network of local groups, our website and free confidential helpline. Specialist nurses, our supporters and staff provide information and training on every aspect of Parkinson's.
As the UK's Parkinson's support and research charity we're leading the work to find a cure, and we're closer than ever. We also campaign to change attitudes and demand better services.
Our work is totally dependent on donations. Help us to find a cure and improve life for everyone affected by Parkinson's.
Deposit: £70
Minimum Sponsorship: £400 – 80% (£320) required 2 weeks before the jump