Skydive near Manchester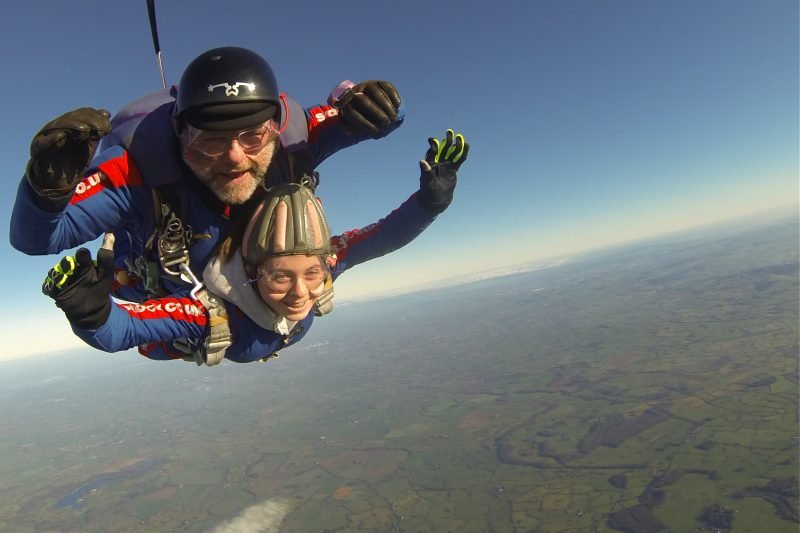 If you want to skydive near Manchester and Stockport, Skydive Freefall Club is probably the closest outdoor skydiving facility to you. Our location is about an hour away from Manchester Airport and south of Chester. Our skydiving club is a well-established club and our tandem skydiving instructors have tens of thousands of jumps between them. We can offer you the opportunity to Tandem Skydive or Jump Solo using a static line parachute after some basic training.
Charity Skydiving is a very popular way to do a skydive with plenty of charities available to skydive for. If you have a local charity that isn't on our list we will be very happy to add them to our list of charity partners. We can set up a charity page on our website.
Tandem Skydiving starts from £200.
Solo Static Line Course and Jump cost £200.
Rated 5 stars on Trip Advisor by our customers, our small friendly club is worth the visit of a lifetime.